Escofit Retreats
Escofit Retreats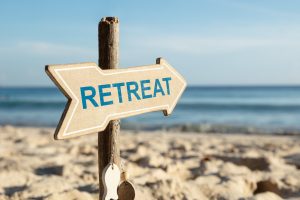 UK Escofit Retreats
Perfect For:
Anyone looking for a weekend full of fitness, friendship, wholesome food and fun!
Have you ever fancied just taking a weekend entirely for yourself?
How it Works:
In collaboration with Goodfit UK you can expect fun filled fitness retreats in various locations. Previous UK retreats have seen us Glamping in Hay on Wye and Chepstow or taking residence in Manor Houses in the Gower participating in Outdoor Pursuits in.
Our retreats usually start on a Friday evening and finish on a Sunday afternoon. During the weekend you will be treated to a full on, varied fitness and wellbeing timetable. Think sunrise yoga, HIIT, trail runs, outdoor circuits, hikes, mindfulness, Zumba, Strong and much more.
Benefits
The weekends usually comprise of a balance of fitness and fun with plenty of fresh air, exercise and wholesome food! You can take part in as much or as little of the timetable as you like. It is a weekend to indulge yourself in whatever activities you wish!
Keep an eye out for future retreats.
Bespoke Costa Brava Retreats
Perfect For:
Anyone looking for Health, wellness and fitness in the sunshine.
How it Works:
These tailor-made Spanish retreats can be offered as a bespoke package.
Anything from mountain hikes and Yoga on the beach to Zumba or Bootcamp style workouts, I can create your idea of the perfect retreat!
The benefits of a bespoke package is that we can work together to create a tailor made retreat package around your own goals and preferences. We can discuss your focus, likes and dislikes and build your schedule.
You may just want a morning of fitness so you are free to chill on the beach with your friends in the afternoon. You may want a weekend of fitness starting with sunrise yoga to sunset stretch with a full on schedule in between!