Yoga by Escofit
Yoga by Escofit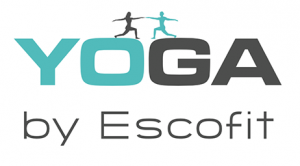 Perfect for:
Anyone looking to improve their flexibility, recover or prevent injury or just those needing to unwind or destress.
How it works:
Virtually no other exercise programme has been around as long as Yoga. It has been around for over 5000 years!
Yoga is not just about burning calories, it is about connecting the body and mind in a full workout. It combines stretching and strengthening with deep breathing and relaxation. There are more than 100 different types of Yoga. Some are fast and intense (ashtanga/power yoga) and some are gentle and relaxing (Yin). I am qualified in both Hatha and Ashtanga but I draw upon both styles to create a varied sequence and flow each week.
Benefits
Yoga holds many health benefits but the most common physical benefits are:
increased flexibility.
increased muscle strength and tone.
improved respiration, energy and vitality.
maintaining a balanced metabolism.
weight reduction.
cardio and circulatory health.
improved athletic performance.
protection from injury.
Relaxation and breath work are strongly linked and due to the connection of breath to movement, there is of course many benefits for the mind.
** All Classes are currently being run online via Zoom.  Click here to view our timetable and book your next class **