Circuits
Circuits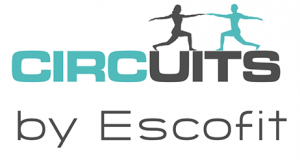 Perfect for:
Anyone! People who are new to exercise can easily modify exercise and those who are familiar with the class can take progressions if they choose to.
How it works:
Circuit training is an exercise routine that unites both cardiovascular fitness as well as resistance training. It is a more traditional style of class but it certainly doesn't lack the fun with its great tunes and versatile sessions. Think Cardiovascular and bodyweight exercises for a set period of time across set stations. On the buzzer, you will move to the next station. Through the whole circuit there will be a mix of exercises and options to cover all elements of fitness, making this session suitable for all.
Benefits
Circuit training is versatile so you will never get bored of doing the same exercises over and over.
These exercises help to produce a positive effect on the metabolic rate of the body. This in turn improves digestion and all related processes positively.
Apart from which, you'll find yourself getting fitter, stronger and leaner in no time.
** All Classes are currently being run online via Zoom.  Click here to view our timetable and book your next class **